About us

Welcome to Sunwave Surf School Fuerteventura

Our surfcenter provides you with everything you need for a professional surf course and a perfect holiday away from everyday life! Here you will find all our boards and equipment as well as our surf office. The surfcenter is our daily meeting point where our surf courses leave from and where you can also rent boards and wetsuits if you want to go surfing on your own.

In our surf office we're always happy to help you with any questions, inquiries or wishes you may have! You can use our free wifi for checking your mails and here we can also print out your boarding pass when the time has come for you to leave.

In case you are keen to do any extra activities besides your surf course, our surf office is the place to book them. No matter if you want to go diving, horseriding or whalewatching, do crossfit, yoga or a catamaran trip – we are happy to help you out! If you want to join our weekly dinners at Citrus and Boardriders there will always be a list in the office where you can put your name on to reserve your space.

Even if there is none of our organised dinners happening, our surf office is often used as meeting point for nights out together with other guests to discover the nightlife of Corralejo.

Feel free to approach us anytime you see one of us – or just call or drop us a message!

Our Team

Surfing is one of the most amazing and exciting sports in the world.

To feel the power and see the beauty of the waves, the adrenaline when you ride a wave and the peace you feel while sitting in the line-up, waiting for the next set to roll in…

Joachim Hirsch

Position:
CEO, Owner, Headcoach

Experience:

German Longboard Champion 1999

7th position European Longboard Championship 1999

Coach German Junior Surf Team

World Surfing Games Japan 2017

25+ years of coaching

40 years in surfing

Nationality:
German

Languages:
German, Spanish, English, Italian

Joachim Hirsch, Founder Sunwave Surfcamp:

When I started the school back in 1994, I knew if I would show people how to surf, they would be as stoked as I was.

Since then, thousands of students have learned to surf with us and there is no better thing than seeing the smile on their face when they ride their first wave, hear them shout like little kids, being all stoked and happy. Since the beginning I have been supported/surrounded by a team of experienced & passionate surf instructors which are not only excellent surfers, but also highly motivated to share their knowledge. At Sunwave Surf School Fuerteventura, the courses and our surfcamp are a result of our collective experience of the past years and reflect our permanent intent to improve our quality & professional level. Here you will be taught by experienced multi-lingual instructors certified as surf coaches as well as life guards. We are one of the largest schools in the Canary Islands and this gives us the ability to separate groups based on levels & abilities and drive to different surf spots, making us ideal for all levels of surfers.

"The surfschool allows me to share my passion for surfing and its unique lifestyle."

Paqui

Position:
Administration

Nationality:
Spanish

Languages:
Spanish, German, English

Antonio

Position:
Assistant Coach

Nationality:
Spanish

Languages:
Spanish, German, English

David

Position:
Surfcoach

Nationality:
Spanish

Languages:
Spanish, English, German

Fabio

Position:
Surfcoach

Nationality:
Italian

Languages:
Spanish, English, Italian

Thiala

Position:
Driver & Surfcoach

Nationality:
UK

Languages:
English, Spanish
Looking for your surf images?
Surf Images
NEWS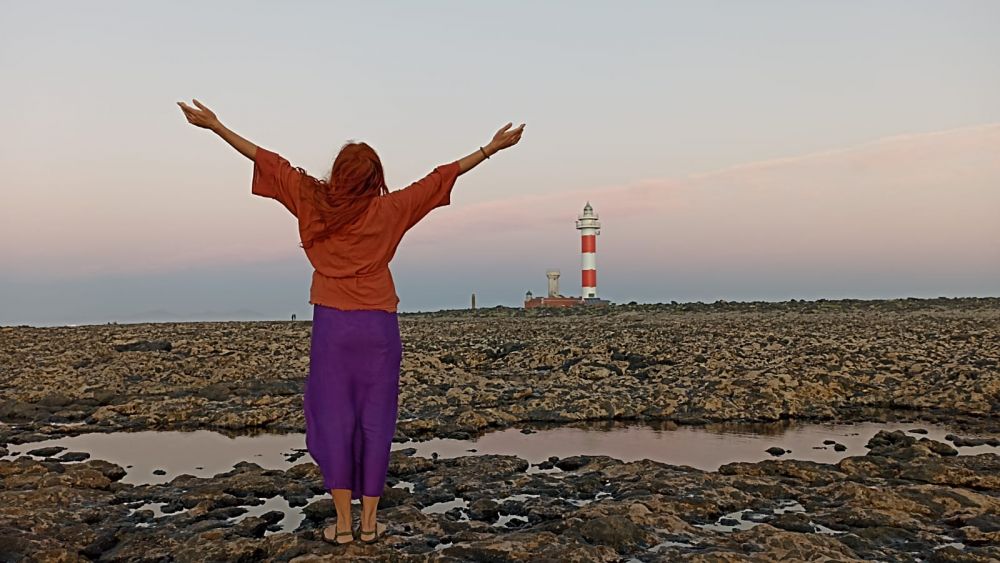 20.04.2023
Post about nomad lifestyle and similarly to surfing lifestyle
Read more ...
---
02.03.2023
Todos soñamos en ser buenos surfistas y llegar a hacer las maniobras más radicales. Esto puede guiarnos a tomar una ...
Read more ...
---
13.02.2023
We all dream about being really good surfers and learning how to do the most radical maneouvers. This can guide us to a ...
Read more ...
---