The former fishing village of Corralejo is located in the north of the sun drenched island of Fuerteventura. The mix of modernism and tradition and heaps of surf vibe is set to keep you entertained from dust till dawn. And for all night owls and party people nothing is easier than dancing the night away until the sun rises above the ocean again!

Nightlife Surferstyle

Nightlife Surferstyle

As surfing capital of Fuerteventura, Corralejo is home to many cute little surfer bars and cafes that are perfect for chatting, partying and dancing. And in the new part of the town there are plenty of little bars and clubs offering live entertainment, karaoke and Djs playing (check here for our favourite nightlife locations!). And if long nights out are not really your thing don't worry! The noise is reduced to a minimum and a nightly stroll along the beach promenade makes for a beautiful night as well.

A Culinary Journey through Corralejo

In our Surf Camps you always have a kitchen to prepare your meals. But if you like to go out for dinner you will find plenty of places with international food for any taste and money. The main road has anything to offer from pizza to paella and in the old town you can find small canarian bars serving traditional Spanish Tapas and a cool beer or glass of wine. Surrounding the harbour there are a lot of small restaurants specialising on fresh fish cought on the same day. Quality food and a beautiful view and atmosphere – what more can you wish for! We put together our personal favourite restaurants for you here.

Activities

Even if the water is the main attraction for every surfer, there are plenty of other free time activities to go for besides surfing. You can go on catamaran trips, go sailing or diving. Especially a trip to the island of Lobos is a must when you are visiting Fuerteventura – golden beaches and snorkelling in crystal clear water are waiting for you!

Corralejo – Fuerteventuras Shopping Paradise

If eventually it should happen that you spent enough time in the water then it's time to discover the various shopping opportunities Corralejo has to offer. There is hardly another place on Fuerteventura where shopping is as easy as here! Without taxes especially tobacco, alcohol and perfumes are much cheaper than in mainland Europe.

The mainroad offers plenty of perfume and tobacco shops as well as little shops selling anything from brand fashion to everything you need for your day on the beach. There are also two shopping centres in Corralejo: El Campanario (just around the corner from our Surfcamp Corralejo) and Las Palmeras (close to the Surf Resort Corralejo) selling clothes, sport gear, jewellery and electronic devices. If you need a break from shopping, little cafes and bars provide you with snacks and a coffee.

Las Palmeras is the latest shopping centre in Corralejo. With shops like Zara, Esprit and Sport Zone and Bershka just across the street you will find most fashion shops in one place – whatever you are looking for, chances are good you will find it here. And because the next surf spot is never far away, you can also find many surf shops providing you with anything from T-Shirts to your own surfboard.

Medical Care

Medical wise you don't have to cut back on any standards you are used to from mainland Europe: You'll find an international medical centre and dental clinic with english speaking doctors. So in case of an accident you will be taken good care of so you will be back on the board in no time!
Looking for your surf images?
Surf Images
Fuerteventura
NEWS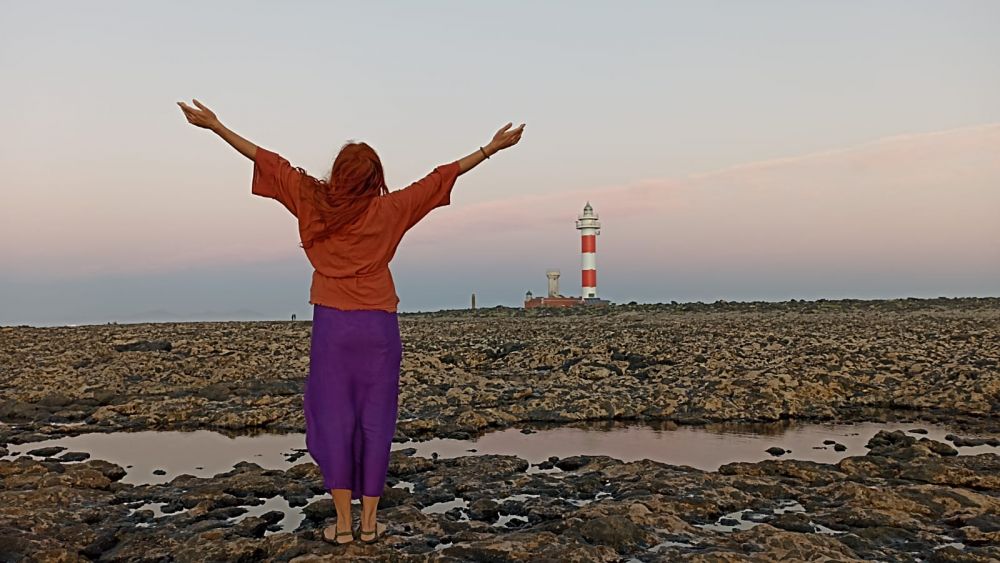 20.04.2023
Post about nomad lifestyle and similarly to surfing lifestyle
Read more ...
---
02.03.2023
Todos soñamos en ser buenos surfistas y llegar a hacer las maniobras más radicales. Esto puede guiarnos a tomar una ...
Read more ...
---
13.02.2023
We all dream about being really good surfers and learning how to do the most radical maneouvers. This can guide us to a ...
Read more ...
---