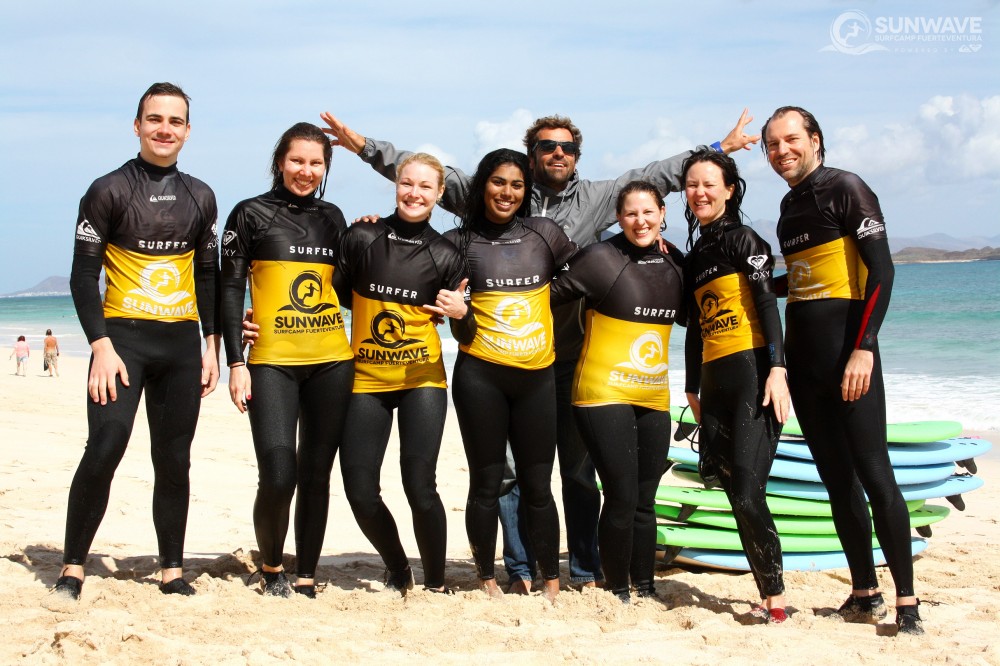 Beginners Surf Course Corralejo
Beginners Surf Course Corralejo
It's mid-Feb, and the sun is SHINING!
It's been an epic week of surfing here in Corralejo, we have had a couple of beginners groups out in the water, paaddling out in spots like Flag Beach, Rocky Point and El Cotillo. It has been so awesome to see so many in the groups going from first day ever on a surf board to up and catching green waves by the end of the week!
Our Beginners Surf Course is designed to teach you the best surfing techiniques tailored to suit your teaching style so that you are progressing as fast as you can. During our beginners surfcourse you will be armed with one of our foam boards and will be learning to catch white water waves. you will learn techniques such as the perfect pop up, how to read waves and currents, how to stand correctly on the board, and towards the end of the week how to catch your first green wave!
Included in our Beginners Surf course is:


6 days surfing - 4 hours per day



Surf equipment



Lessons in theory and practice



Transfer to the best surfspots



Certified and experienced surf instructors



Video / photo analysis



Insurance


Want to find out more?
Follow the link for more info
, also check out the pictures from our last two beginners surf courses in Corralejo here:
---
15.02.2017 /Categories:
fuerteventura
,
surf camps
,
surf course
,
surf images
,
wellness & fun
---