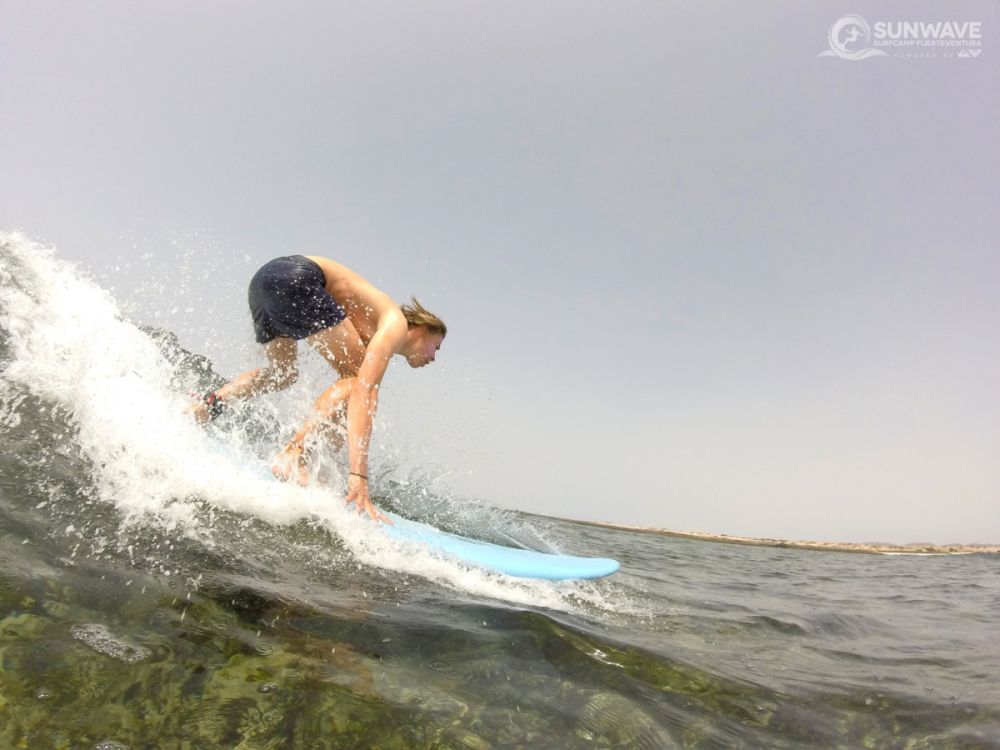 The 3 types of surf breaks and how to identify them
As any surfer already knows, waves are what it's all about. This post will help you discover just what types of waves there are out there. One of the things that make surfing so much of a challenge is that every wave is different so being able to identify which type of wave you are surfing will help you to predict how the wave might react, where you can find you "safe" zone, and of course which type of wave is best for your ability.
Beach Break
A beach break is where the waves break on the sandy seabed/beach. This type of wave is the best for beginner surfers due to the sandy/safe bottom, but if you are an intermediate/advanced surfer do not rule out a beach break. Depending on how the sand banks are positioned beach breaks can provide perfect waves! A good example of a classic beach break is El Cotillo on Fuerteventura which can hold perfectly large barreling waves and also have great white water lines for beginner surfers to practise their pop up techniques.
Point Break
The Swayze / Reeves movieentitled "Point Break" was named after this type of wave! The point break is a wave that breaks onto a rocky point. A good example of a point break is Lobos, the island just off the coast of Fuerteventura which claims to have the longest right hand point break in Europe, or Bell Beach in Australia (part of the World Surf League tour)
Reef Break
A reef break is a wave that breaks over a coral reef or a rock seabed. These waves are usually the classic ones that you can see on the surfing videos and also where we take our intermediate/advanced surf courses. These waves can be unforgiving if you happen to wipe out badly (remember to fall backwards!), but they can be the most rewarding in their perfection. Examples of reef breaks include, Punta Blanca, La Caletta & Rocky point here on Fuerteventuera or arguably one of the best waves in the world..Pipeline on the North Shore of Hawaii is a superb example of a reef break.
NB: We've left out rivermouth waves from the above section because these can be waves that break over rocky ledges or sandy bottoms. Great waves in their own right but none of which you will find here.
---
21.04.2017 /Categories:
fuerteventura
,
surf camps
,
surf course
---