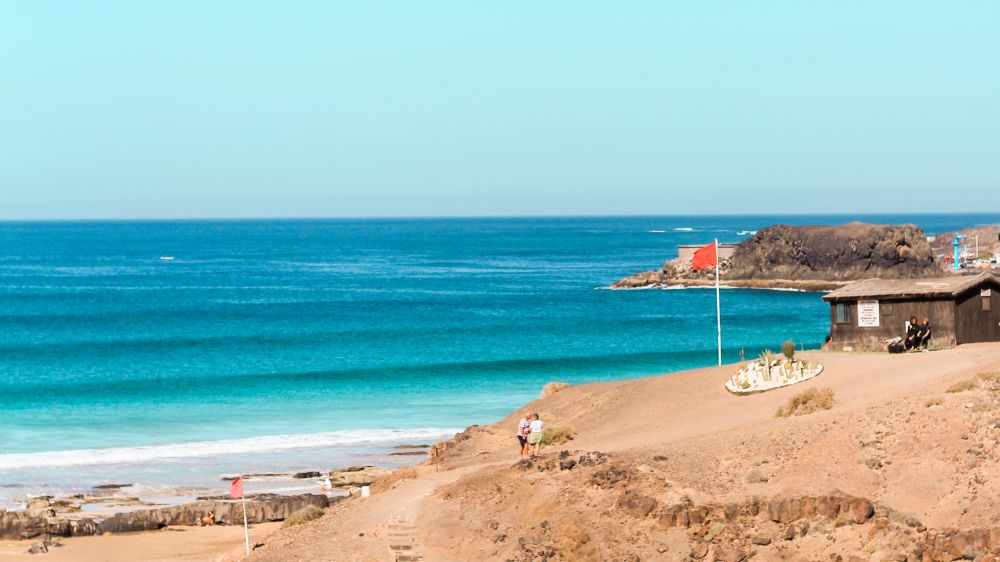 Surfing on Fuerteventura in Spring
Low season = high wave count.
After the busy days of the Easter Holidays, spring is a comparatively quiet time here on Fuerteventura. It´s the off season, the towns and beaches are a lot less busy than usual and it can feel like the island is taking a deep breath before the busy summer season starts. While this might not be ideal for the party crowd, it is actually great news for surfers looking to improve their skills. Less people on the island means less people in the line-up, which means more waves for you! Especially if you are a beginner or intermediate surfer, every wave counts and the more waves you can catch, the faster you will progress.
Spring time = summer weather
Spring time on Fuerteventura already feels a lot like summer in Europe. The days are long, temperatures are usually well in the 20s and can even go above 30 when the Calima is on (the warm winds from the Sahara). The water is also getting warmer every day and come June, it´s time to dust off those shorties and boardshorts and stock up on sunblock. So if you would like to get a head start on your summer tan, this is the place to be. ;)
But what about the surf?
In surfing, too, spring is a time of transition. The days of powerful winter swells with heavy waves are mostly behind us and the summer trade winds are starting to pick up again. Therefore, spring usually offers a bit of everything. There will still be some good days on the reef breaks of the North Shore with solid ground swell. Some other days we will surf wind waves on the beach breaks on the east or west side of the island. Luckily, we have so many different spots here, that regardless of swell size and wind direction, we practically always find a good wave to surf.
The size of the waves is usually in the small to medium range, making them great for beginners and intermediate surfers, but if those northeasterly trade winds are on for a few days in a row, they can also build up a fairly powerful wave on the east coast and you´ll be able to see locals and experienced surfers showing off their skills at some of the summer spots that didn´t have any waves all winter but are on fire now.
Where do I sign up?
If you would like to catch some waves with us this spring or if you have any questions, don´t hesitate to get in touch with us! You can send us an email to info@sunwavesurfcamp.com or use the inquiry form here.
Sunny greetings and see you in the water!
---
15.05.2019 /Categories:
pre season
,
spring
,
surf conditions
,
surfing
---