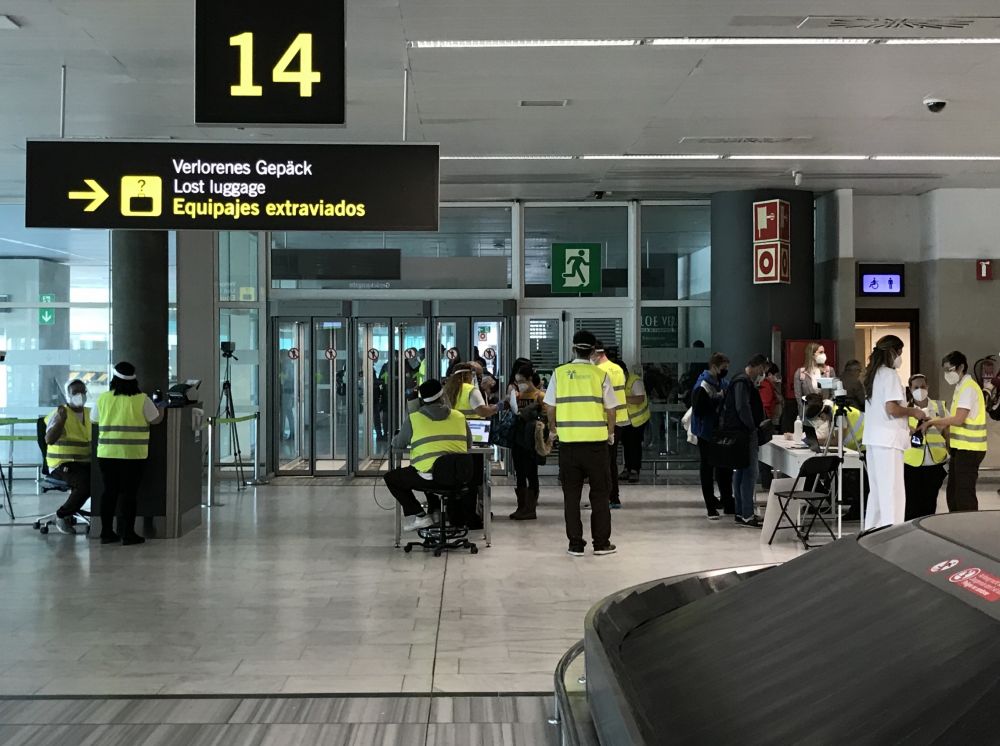 Traveling to Fuerteventura & News
Hi Ladys & Gentlemen out there,we hope you all has a pleasant christmas and are doing well.
What is the current situation in Fuerteventura
Live here is still good,sun is shining,weather is warm and the waves are incredible and have been so for the past month.Tourism is slow,but plenty of online students and homeoffice surfers have changed lockdown and cold weather for sunshine and surf ;-) so there is a nice ambiente here. Covid restricctions are still the same,just have to wear a mask in public,bars shops and restaurants are open and we still have a very low number of Covid cases,about 17 /100.000 inhabitants.There is a curfew in place till the 10.01. which is at 01:00 am,not too bad if you have to get up early for empty waves anyway.
New Travel Advisory for the Canary Islands from the german government
Since the 20.12.Germany has put all the Canary Islands on the black list as risk area for Covid 19 again.
In Fuerteventura,we just have 17 cases per 100.000,and Lanzarote, Gran Canaria,La Palma and La Gomera have similar numbers or even less cases.The only island with a large number of cases (around 200) is Tenerife,which is a whooping 350 km away,with only water between the two islands,meaning the only way to get from one island to another is by boat or by plane,both of which is striktly controlled.I guess the persons who are in charge of the decision to put all islands on the list as risk area has not been very good at studying Geography,to say the least.Or maybe they think that when you come from a risk area with 200 cases like germany ,then sit in a plane where everyone has a negative PCR Test,make holidays in a location with only 17 cases,fly back home,you will bring the coronavirus to the area with the highest number of cases...Does that make any sense to you ?
Sad to see how the economy of all the islands is beeing ruined because of such inacurrate decisions,remember here is no aid from the government for small businesses.
Entry only with negative PCR Test
It took the Canary government a long time,but finally we have to recognize that they have gotten their act together.Currently there is proper checks at the arrival in the airport,temperature sensitive cameras,you have to present your negative PCR Test for scanning the QR Code.We just came back from the spanish mainland and where impressed how efficient and profesional things are beeing handled at the airport now! As residents, you can also arrive without PCR,and you get a appointment right away( have to quaratine till you have the result),so the same day we arrived we had the test done and next morning they called us and gave us the results,all negative.Wow,truly impressed by this efficiency,big thumbs up for the Canary Government ! Lets hope the rest of Europe takes some inspiration from this and they start handling things similar,so we all can go back to a more normal live.
---
28.12.2020 /Categories:
traveling to fuerteventura
---