All the small surfer cafes and bars in Corralejo let you enjoy a cool beer, a nice chat, a good party and some dancing. In the new part of town you will find a lot of small bars with daily live entertainment, karaoke bars and clubs. If – after long days of sunshine and surfing – you still have energy enough, you can easily dance the night away until the sun rises over the sea again. Sunday to Monday, every day of the week!

You can first go and enjoy dinner in one of the many international restaurants and then move on for a beer or a cocktail at Banana Bar, Agua or Buena Onda. And if you feel like turning the night into day Kiwi Bar, Flicks and Waikiki let you dance until the early hours.

---

Bananabar

You want a surfer bar? Then look no further! Banana Bar is usually our first stop for a nice drink in a relaxed atmosphere. On the huge sun terrace you can recover from surfing and enjoy DJ's or live music with a cocktail or fresh juice in your hand. Surf movies playing on the wall and fellow surfers all around make for a relaxing time – or you get ready to move on into one of Corralejos clubs!

---

Tequila Beach

Right next to Banana Bar you will find Tequila Beach. In addition to first-class tequila here you get just as good cocktails as beers and you can have dinner right next to the beach promenade. Almost every night there is another live band playing and tourists as well as locals gather in and around the bar to share a good time.

---

Agua

If you'd ask people for Corralejos best cocktails probably the answer you will get most would be "Agua!". The cocktails are fresh, expertly prepared and beautifully decorated and there are fantastic mini-tapas served as snack on the side. €6 cocktails overlooking the sea – what else do you need for a perfect evening

---

Kactus


Opening hours:
6pm – 2am
Wednesdays closed

Kactus Café is a tapas restaurant and cocktail bar in the pedestrian street of Corralejo. The cozy bar offers a wide selection of fresh tapas. Perfect to enjoy food and drinks, to relax and watch the people passing by. Located on the sunny side of the street, the terrace provides the ideal "after-beach" refreshment.

---

Buena Onda

Buena Onda offers a wide range of drinks as well as hot and cold dishes. From breakfast to sandwiches to pizza and burgers and much more. Both terraces offer a great view over Lobos and the harbor of Corralejo. The atmosphere is relaxed and young and old come together to enjoy a good time. A good place to start the night .. or just get stuck there.

---

Kiwi Bar


Opening hours:
8pm – 4am

The Kiwi Bar is one of the oldest Surf Bars in Corralejo. They quickly became a meeting place for all wave addicts and now Kiwi Bar is one of the starting points for the nightlife of Corralejo. Recently enlarged and redesigned weekly Salsa courses are held and also on most other nights you'll find people dancing.

---

Waikiki

No visit to Corralejo can be complete without visiting Waikiki at least once – either during the day or dancing the night away. During the day Waikiki beach club serves food and all types of snacks right next to Corralejos beach. And at night Waikiki turns into a disco bar and becomes the hotspot of late nightlife. Perfect to dance through the night and to continue even when other bars already closed.

---

Flicks Bar

Flicks is one of Corralejo best visited and most famous bars. As a karaoke bar and Disco at the same time Flicks offers a great club atmosphere. Since 1997 Flicks is the epicenter of Corralejos Nightlife. Opposite you can find the new Flicks Lounge Bar with funky deep house and cool lounge music playing. Whether the latest club sounds or old school classics – at Flicks you can dance, enjoy your drinks and meet new friends.

---

Rock Island

Rock Islands is specialized in all kinds of rock and offers daily live music and cool drinks. The music here will always be unplugged – no backing tracks! Near the main street Corralejos longest running live music venue attracts its visitors with world-class acoustics sessions in living room atmosphere. Rock Island welcomes everyone to share its cozy intimate vibe and enjoy their beers, excellent wines, ciders, soft drinks, long drinks and superb extra cold Guinness.

---
Looking for your surf images?
Surf Images
Fuerteventura
NEWS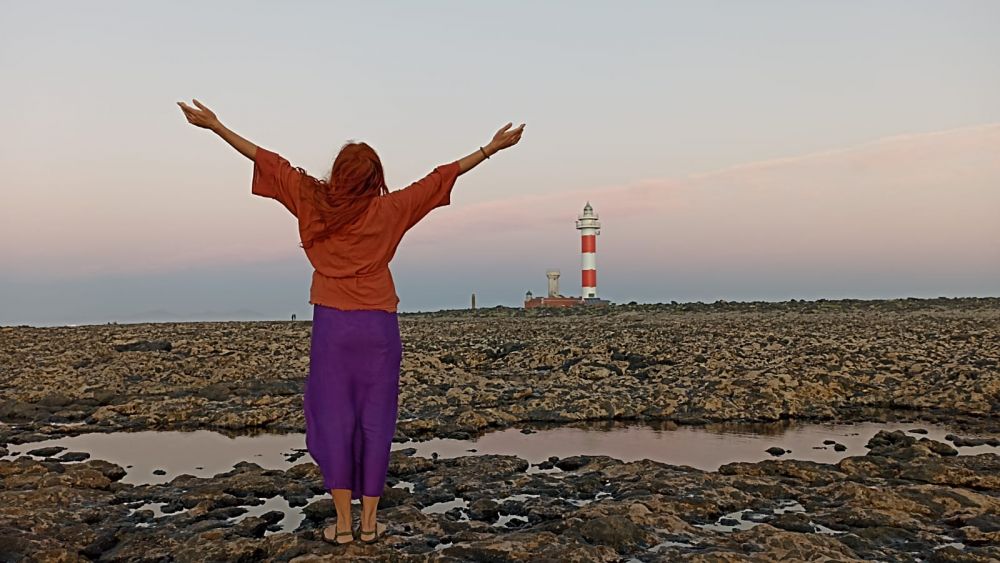 20.04.2023
Post about nomad lifestyle and similarly to surfing lifestyle
Read more ...
---
02.03.2023
Todos soñamos en ser buenos surfistas y llegar a hacer las maniobras más radicales. Esto puede guiarnos a tomar una ...
Read more ...
---
13.02.2023
We all dream about being really good surfers and learning how to do the most radical maneouvers. This can guide us to a ...
Read more ...
---